About us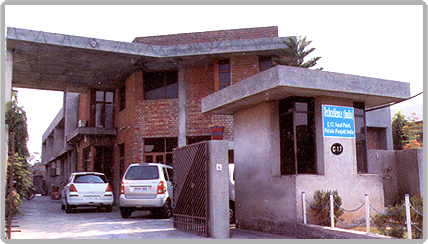 Techcellence (India) has really dynamic, professional and experienced technocrats engaged in designing, manufacturing and export of all types of Broaches (Round Broach | Involute Spline Broach | Inter Space Broach | Straight Spline Broach | Straight Serration Broach | Special Profile Broach | Calibration Broach | Surface Broach | Rectangular Broach | Keyway Broach)Spline Plug Gauges, form tools punches & drifts.

We are registered with ISO 9001:2008 Certified Co. and are known by all in this industry for our quality products, which are manufactured strictly as per internationally accepted norms. Our products are given good ranking from the leading and the biggest automobile component manufacturers. We are also well equipped with good infrastructure at our manufacturing facility and the latest technology for the production. We put lot of adherence to the in time supply schedule with economical, competitive and the best price tag is business philosophy at Techcellence (India).
We manufacture full range of broaches and spline plug gauges needed in gear cutting industry and automobile parts manufacturing industry used in Automobile and aerospace sector.
Our Benefits:
Skilled and most experienced manpower.
Experienced and Qualified engineers.
Expertise in material selection of raw material.
In house facility of heat treatment.
Fully computerized and competent design office to design the tool to meet customer requirement at their delight.
Latest and the best manufacturing machinery.
Regular quality control of the products by engineers during manufacturing stage.
Accurate & precision testing and measuring instruments in standard room.
Maintenance of quality management system ISO 9001
We love having positive response for all, so put 100% effort on all service and products.
Exports:
Europe: For Automobile sector
USA: For Auto and Aero- Space sector
Iran: Automobile/ and allied industries
Others: Many other countries but lesser CBM.
Product Range